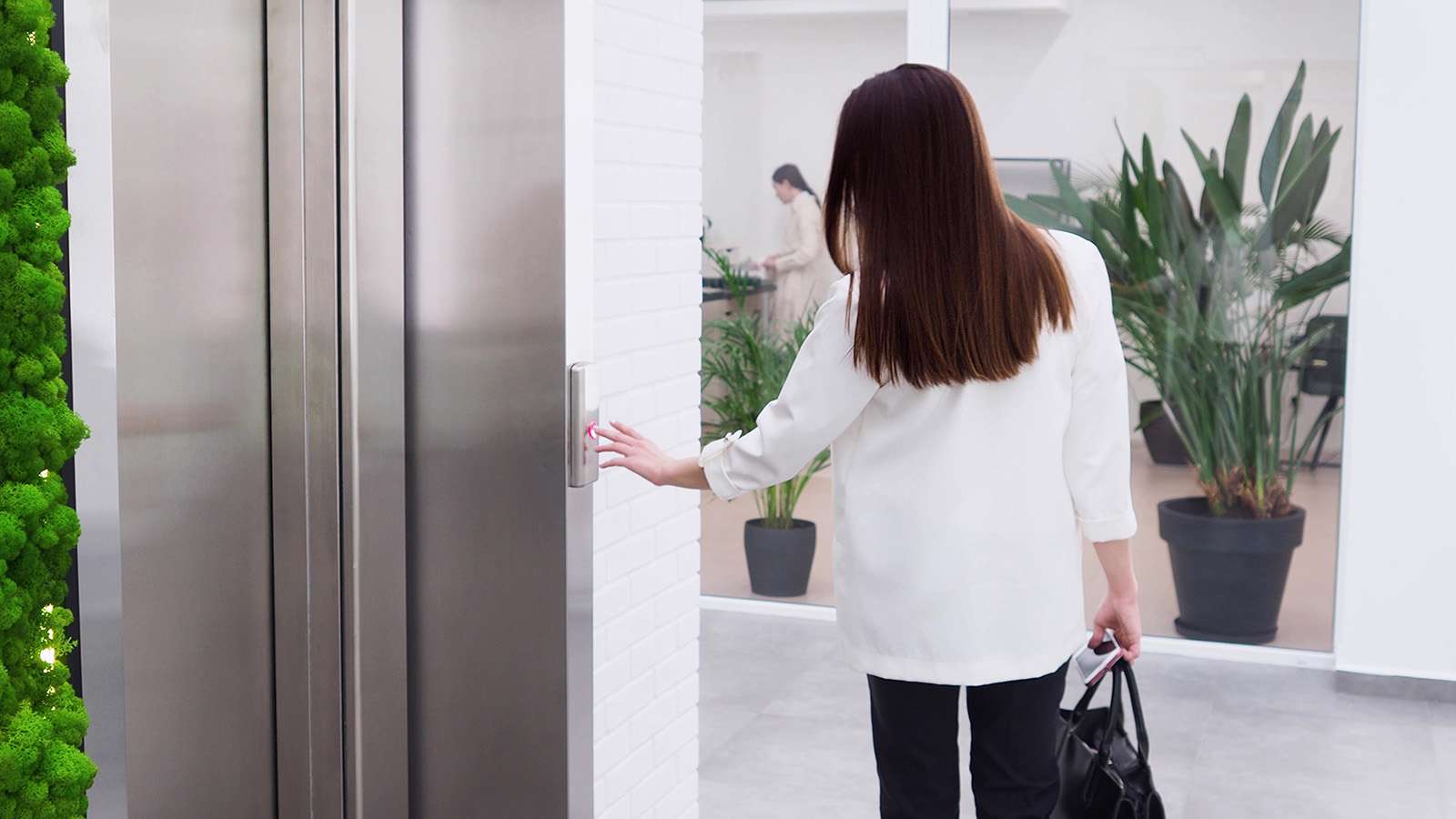 Passenger elevators for all types of buildings
Our elevators with their sophisticated control system and smart technologies will provide your building with a reliable transport backbone for people and smaller costs, whether it is an elevator for an apartment building or a passenger elevator for a building. We will supply you with a complete tailor-made solution, the advanced DNA of which guarantees, in addition to maximum security and efficiency, e.g. remote monitoring and management.

Walk-through passenger elevators
You can also choose from walk-through passenger elevators, which ensure comfortable barrier-free movement, for example, in an apartment building with front and back entrances and which allow you to stop on the mezzanine. We also offer evacuation and fire elevators for all types of buildings, such as hospitals, large office buildings and hotels.

Elevators for transporting disabled people
Of course, there are elevators for transporting immobile people. They meet the highest requirements for barrier-free accessibility and the strictest safety regulations. They are equipped with an emergency mode, which in the event of a power failure ensures the operation of the elevator in order to safely transport passengers to the exit of the building.

Our installations in the field of elevators
Quality without compromise – a reliable control system
Remote management and monitoring
Tailor-made solutions – an open and fair approach
100% Czech company with own development and production

A tradition of satisfied customers, renowned clientele
Smooth customer support and service