At the Cementář Hotel in Hranice, visitors can take a new white elevator
The new elevator in the Cementář Hotel in Hranice will be especially appreciated by visitors with luggage. They can comfortably ride up to the sixth floor. In the following article, you will learn how the work of our experts, who carefully prepare for each order, went on.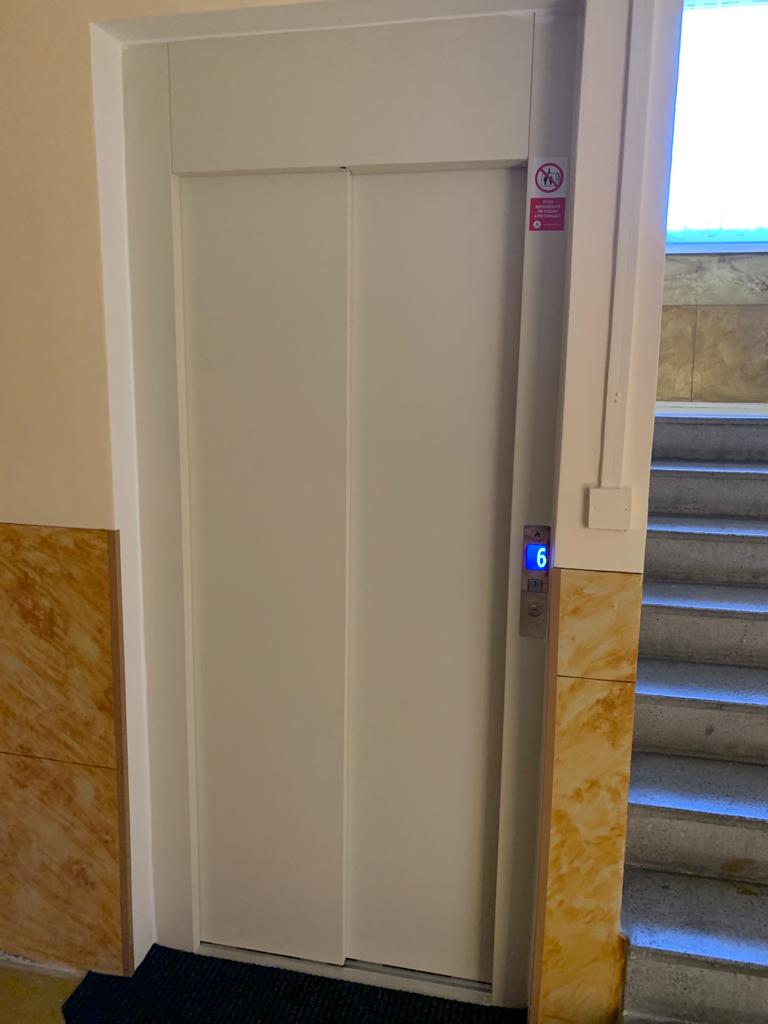 The doors and the elevator cabin are matched in white, which fits in the interior of the hotel.

Visitors with luggage will especially appreciate the elevator
Whether you're going to the hotel for one night or a week, you definitely have some luggage with you. You can easily carry a small backpack up the stairs, but it is not so easy with a large suitcase.
If you stay at the Cementář Hotel in Hranice, a new elevator will be waiting for you, which will take you comfortably up to the sixth floor. You can also use a seat inside the new cabin and follow information about the movement of the elevator and its operation on the screen. The elevator can carry up to 6 people and the total load capacity is 450 kg.
Perfect preparation is the basis
Our team of workers conscientiously prepares for each order, thanks to which replacements or modernisation of elevators and other works usually proceed smoothly and quickly. If, for example, a complication arises even in the case of the installation of a new elevator, we have no problem dealing with it quickly.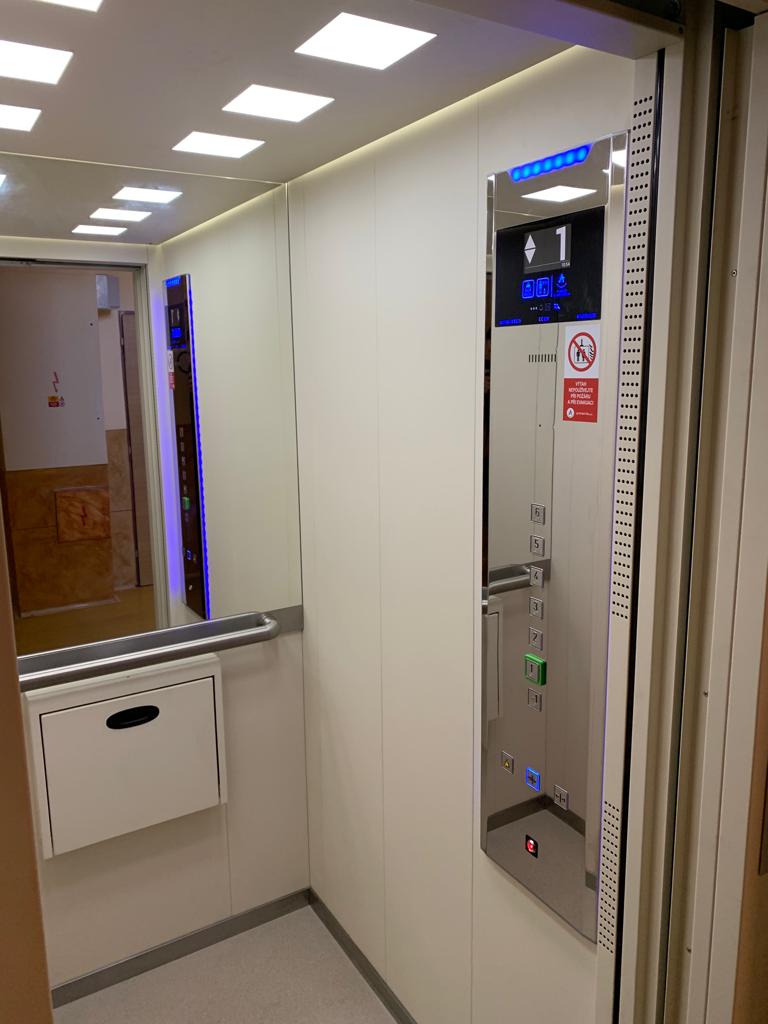 A new elevator will take hotel visitors up to the sixth floor.

What work was waiting for us this time?
Thanks to the professionalism of our colleagues, the work on the elevator at the Cementář Hotel in Hranice was completed in 7 weeks, without any problems. Our team was engaged in the installation of new doors and a cabin harmonised in white to match the interior of the hotel.
The installation also included the new Lafert T33S machine, the mechanical part of Metron, and we were responsible for the overall electrical installation. The client chose our team of workers because of the professional services and service that we provide. We worked on the contract during November and December 2021
Are you interested in the installation of the elevator in Hotel Cementář and are you thinking about replacing or repairing the elevator in your building? Feel free to contact us. Our team of professionals will gladly attend to you and bring the project to your satisfaction. Check out our other references.
Source of photographs: Beta Control