Electronic counters for ADP2/T gas stations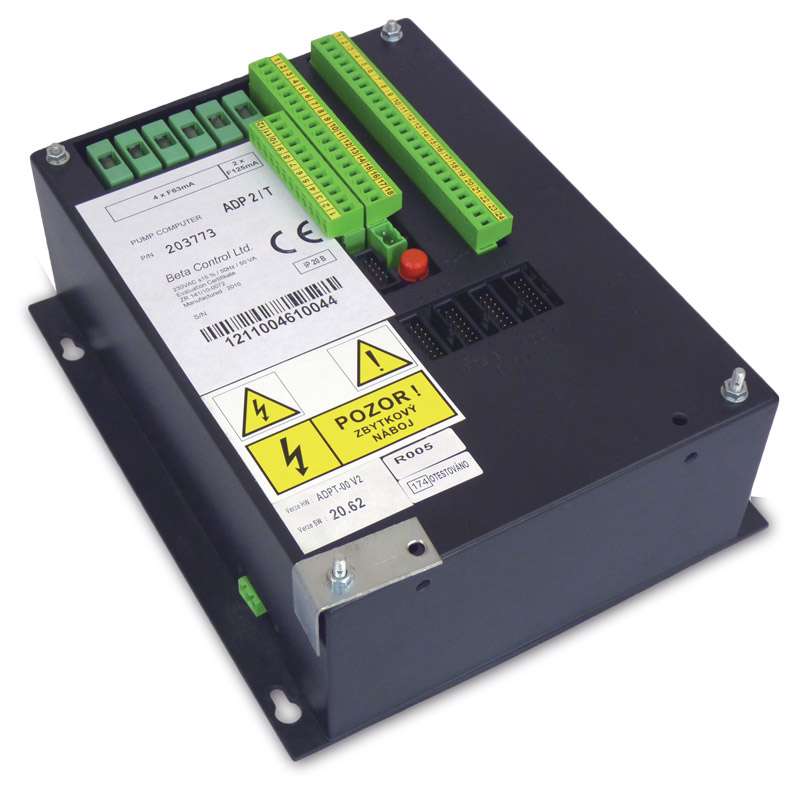 Electronic counters for ADP2/T gas stations
The ADP2/T counter is designed for a stand with two dispensing points that each have one product (hose). It can work independently or be controlled via a communication line from the control and cashier system of the gas station. High performance together with low costs and guaranteed quality make the ADP2/T counter a top product with award-winning parameters.

ADP2/T counter parameters
maximum measurable flow
electronic calibration of meters
automatic media temperature compensation
integrated control of extraction of gasoline vapours
The above-mentioned parameters enable the control of the dispenser with a counter without the need to install additional electronic modules. A whole range of functional parameters can be programmed for the counters, which guarantee their flexibility (national standards, different design parameters of the stand, adjustable position of the decimal points, etc.)

Communication protocols
The EasyCall communication protocol is implemented in the control and cash systems of dozens of suppliers.
Other communication protocols (DART, PUMALAN, NARA) are implemented in the counter.
The possibility of using the PKONV EC-IFSF module to connect the rack to IFSF cash register systems

Setting options
Changing unit prices, setting parameters or calibration simply using a wireless infrared keyboard or via a communication line.
Security of parameter settings by PIN code; service of dispensers can then only be carried out by an authorised service organisation.
The possibility of using an infrared keyboard or a communication line to display internal electronic totalisers of volume, price and number of transactions on the display.
Supermax – a solution for stands with quick dispensing
The software modification ADP1/T-SMX (so-called supermax) developed especially for stands with quick diesel dispensing.
It enables the dispensing of up to 200 litres of fuel per minute and offers parallel dispensing measurement from two meters to ensure high performance of the hydraulic system.
Versions for CNG and LPG
The ADP2/T-CNG software modification is intended for CNG dispensing stands, while the ADP2/T-LPG electronic counter is used for mass measurement of LPG dispensing.
The ADP2/T meter is certified according to OIML R117-1 (ADP2/T), OIML R139 (ADP2/T-CNG) and Welmec Guide 10.4.
Directory of areas of activity
Do you have any questions about the ADP2/T counter or our other products? Contact us and we will be happy to answer them for you.