Two new Beta Control elevators in Tábor
Even though our portfolio of completed projects includes mainly those from Brno and the surrounding area, we are not afraid of building new elevators in other parts of the country either. The proof is the two new elevators in the panel building in Tábor, where no elevator had been before.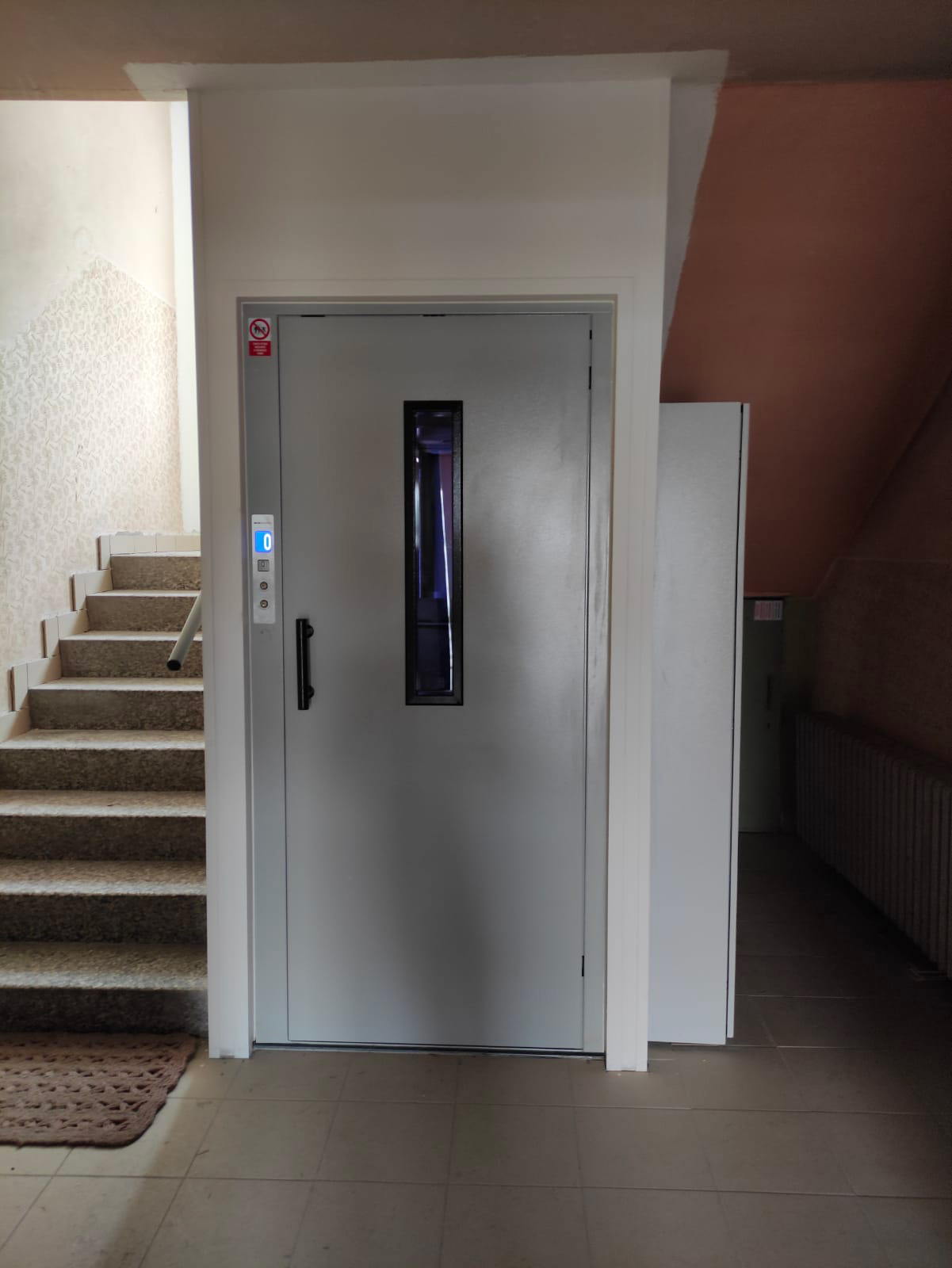 The biggest challenge to installation – cutting the floor
When building new elevators in Tábor, thanks to thorough pre-installation preparation, we knew what to expect and handled all the challenges with ease. The first specific feature was the location itself – Tábor.
It is always important to consistently monitor the progress of the construction so that the installation proceeds without problems according to the plan given in advance. In Tábor, we had to plan these inspections thoroughly and decided to monitor every week. Thanks to these short intervals, we were able to monitor the individual construction phases and possibly intervene in the plan. Accurately organising the monitoring was one of the challenges, but not the biggest one.
In order to create a recess for the elevator in the lowest platform, we had to cut through the floor into the technical floor and at the same time relocate the heating and water pipes. Thanks to thorough pre-installation preparation, we were ready for this step, and during the actual installation these construction modifications did not delay us in any way.
Steel shaft and spacious elevator cabin
In the case of this order, it involved the construction of brand new elevators, which had not worked in the block of flats yet. For the installation, we used a steel elevator cabin covered with Fermacell, which is a durable material suitable for internal building structures. The classic manual door is used to open the elevator cabin, which will provide space for up to 7 people. Riding with many shopping bags or a carriage thus ceases to be a problem thanks to the space offered by the elevator.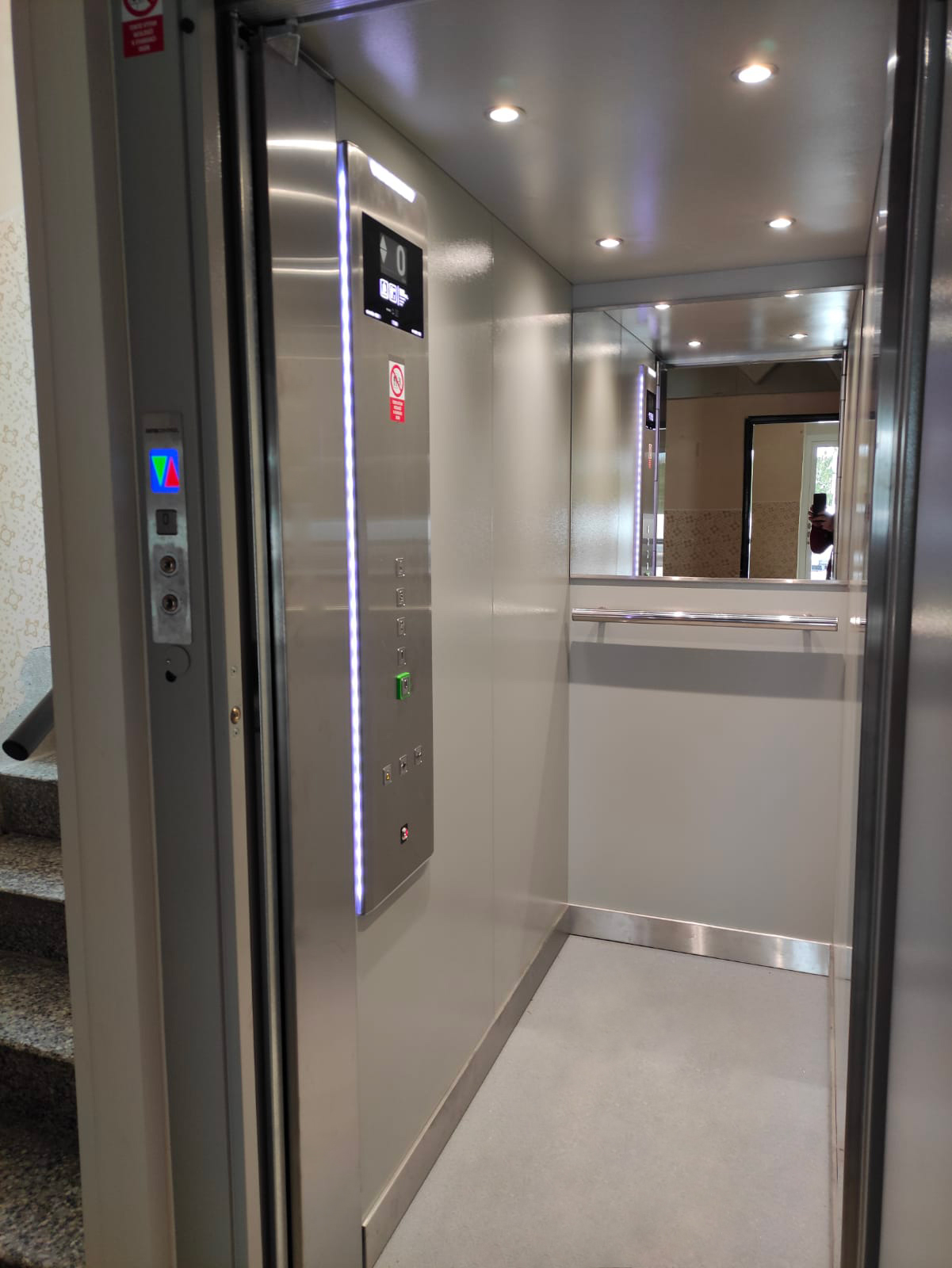 The cabin also includes a mirror that reflects light and thus makes the entire space appear larger. The elevator control panel shows the current floor on the display. The panel is also backlit, thus enabling easy and safe orientation.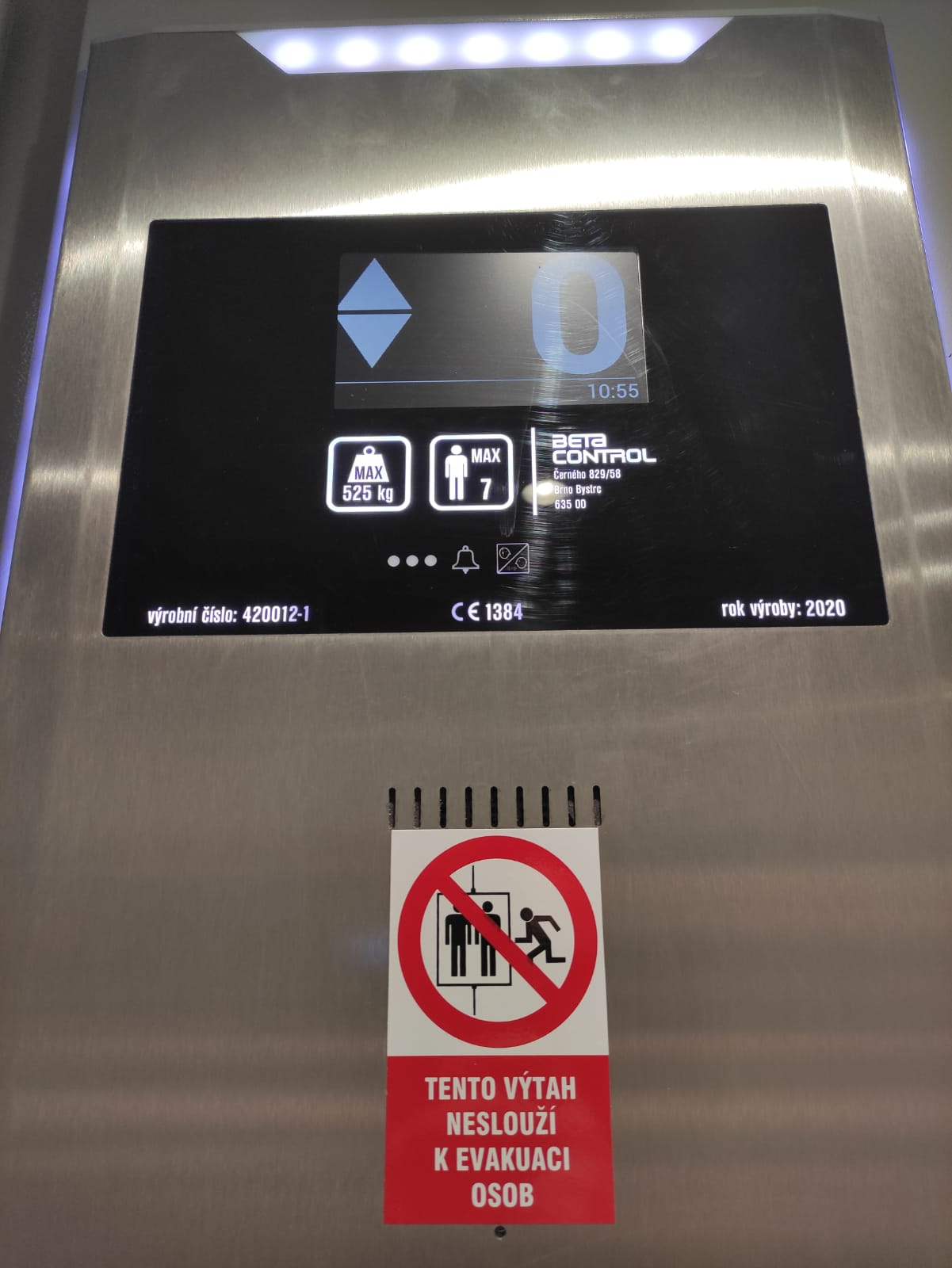 Easier access to all 5 floors
The residents of the block of flats in Tábor now have easier access to all four residential floors and the basement, to which the elevator also goes. In addition, the entire building is barrier-free, and the investor was able to use the Barrier-free subsidy program to pay for two new elevators, the installation of which took about 8 weeks.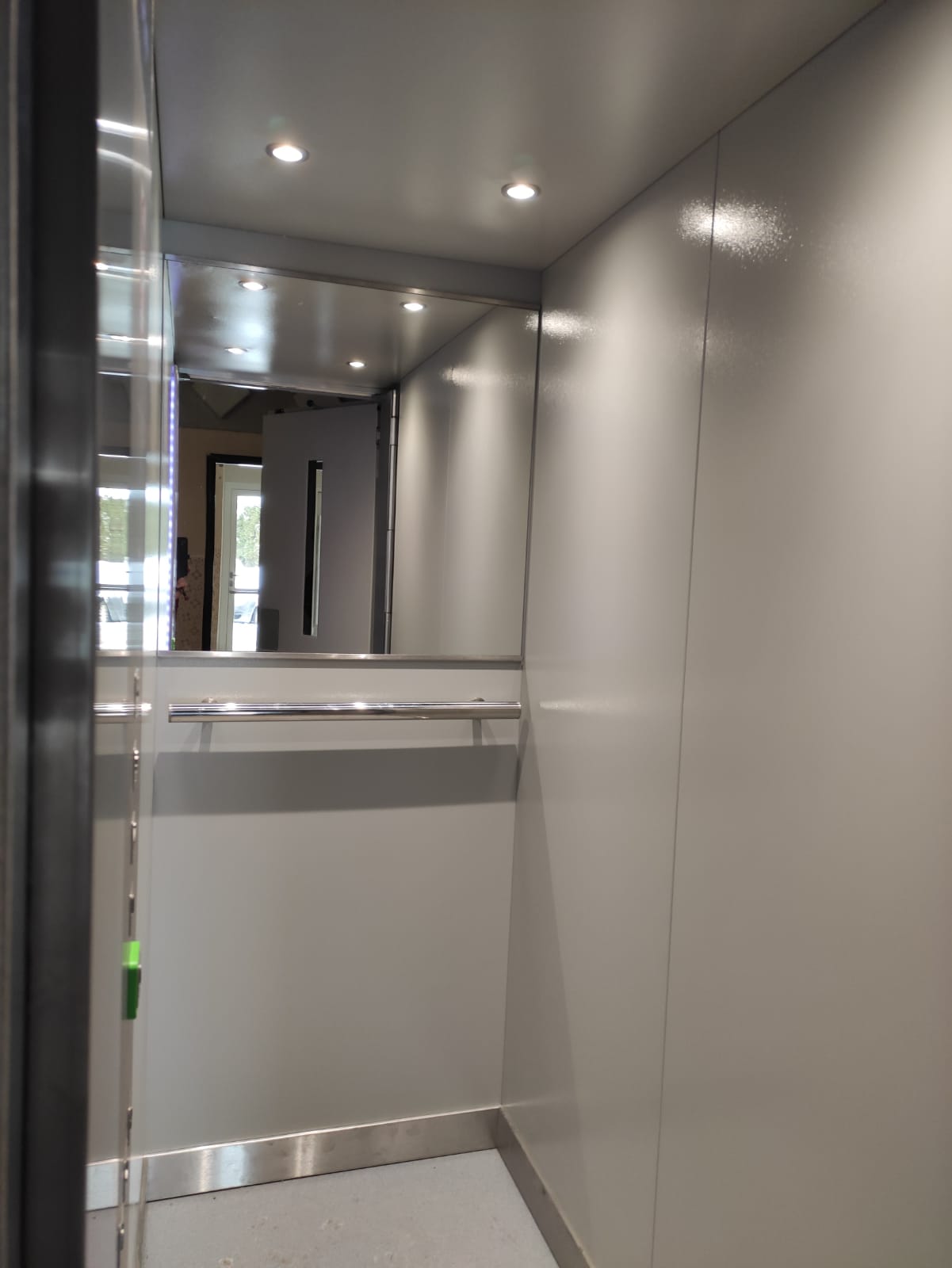 Source of photographs: Beta Control