An elevator with a glass shaft through which light passes
When we tendered the public order of the Brno-Nový Lískovec district, we expected a challenge in the form of crooked stair arms. Thanks to many years of experience and thorough preparation, we were able to deal with this situation and built new elevators in two prefabricated apartment block on Kamínky Street in Brno.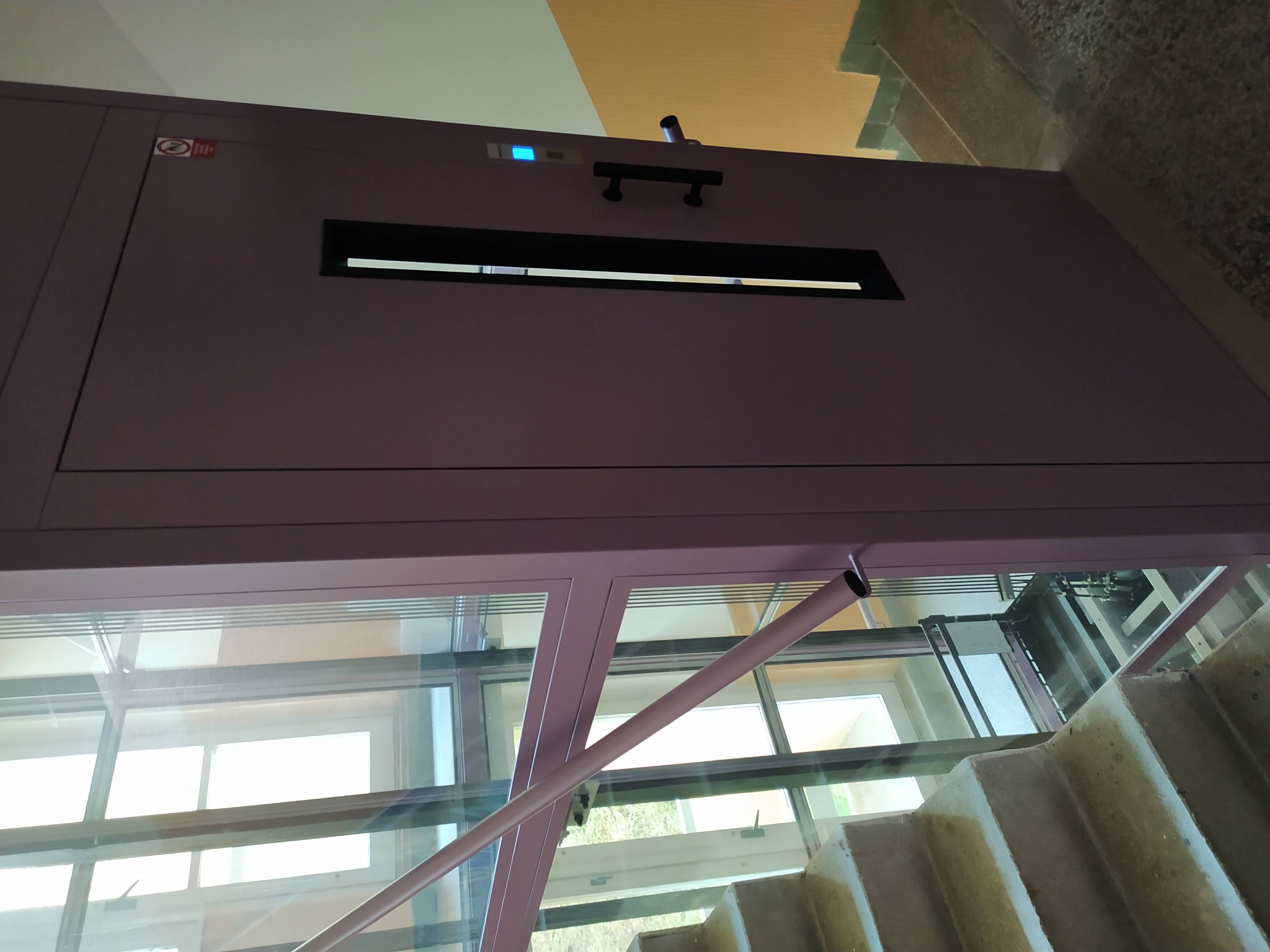 Before we proceeded with the installation of the elevator shaft and the elevator cabin, we had to dismantle the existing elevator. Only then did we extend the elevator shaft and start building a new steel structure for the elevator shaft. As we expected, we encountered crooked stairwells and filled the gaps between the stairs and the elevator shaft.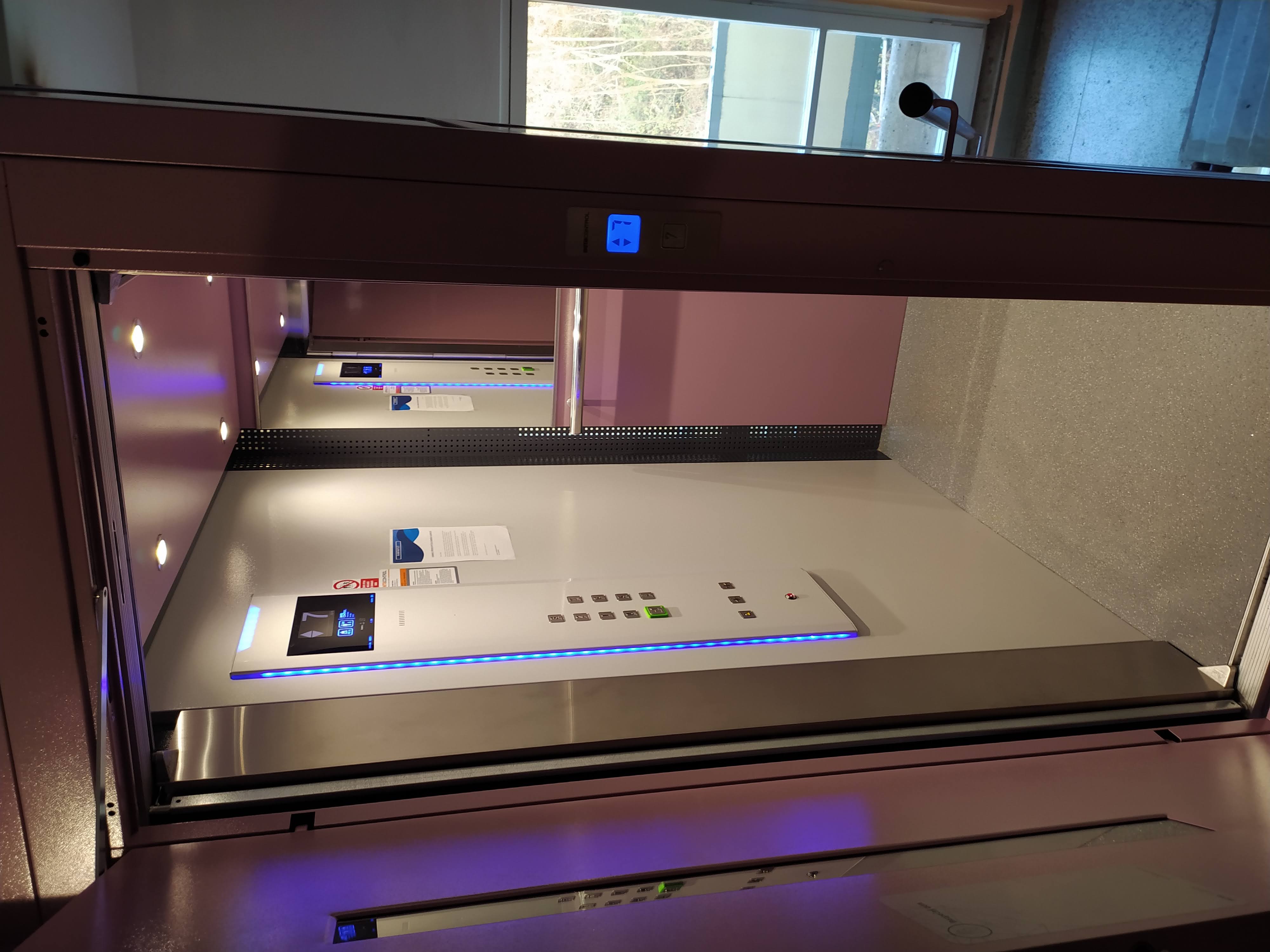 More light thanks to the glass shaft
Once we had built the steel shaft and filled in the gaps between the structure and the stairs, we could proceed to the glazing. For glazing, we chose the Connex safety glass not only because of its durability. The glass elevator shaft allows daylight to pass through, so there is plenty of light in the corridor. At the same time, it does not give such a massive impression and the entire space is more airy than when using opaque materials to cover the shaft.
The interior of the cabin, which is in the standard design, is dominated by a backlit durable control panel and a mirror that visually increases the space. Standard manual doors allow access to the cabin from the elevator platforms of the individual floors of the building.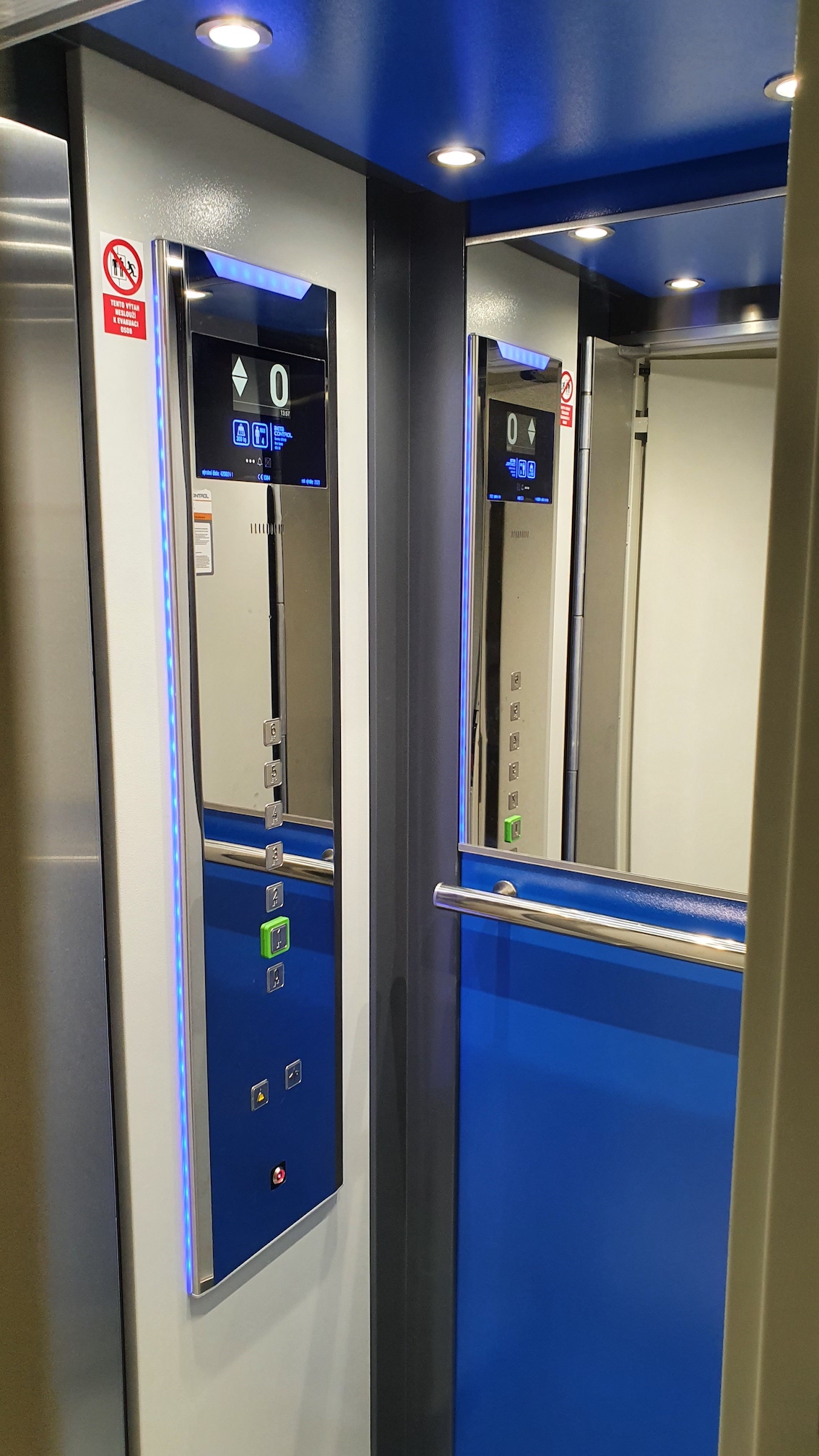 Finished elevator in a few months. Do you want one too?
The entire installation of the new elevators took about 10 weeks. And so, in less than three months, the residents of 17 and 19 Kamínky Street got new high-quality and safe elevators that will make it easier for them to reach the higher floors, even if they have heavy shopping bags.
Do you like how we handled the installation of two new elevators in Nový Lískovec? Are you looking for a reliable solution also for your building, in which you need to facilitate access to higher floors and ensure adequate daylight? Contact the specialists from Beta Control – we will take care of the design and construction of a new or reconstruction of an existing elevator.
Source of photographs: Beta Control